2012.12.12 Wed
ARK's Eleven PART II
The story
continues……☆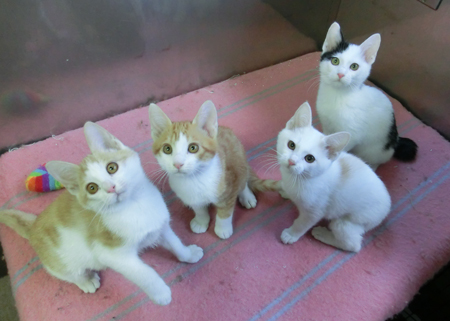 These four adorable siblings,
Yen
、
Roman
、
Malloy
、
Well
, are the grandchildren of
Basher Tarr
.
They do everything together.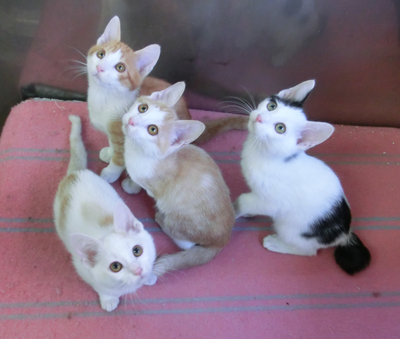 We sometimes hope that they will all be adopted together…. But that is wishful thinking so we hope at least that they are adopted in pairs♪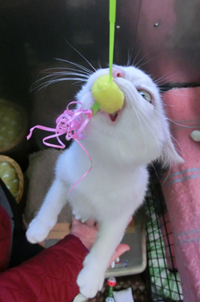 You can enjoy cat-fishing too
Linus
is the most popular one
She is the mother of the 4 cats above.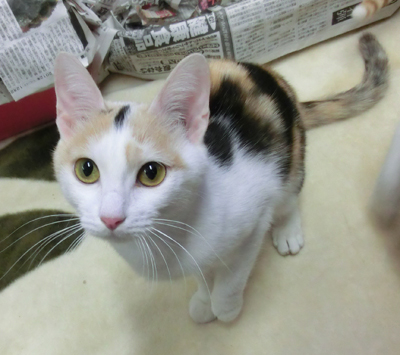 Calico cats tend to be a bit aggressive, but Linus is sweet and gentle.
She is still young and she is calm probably because she is the mother of these cats. She is also like a nursery school teacher in the kitten cage.
She always lets the kittens get spoiled by people. She only does this to get a little attention for herself too.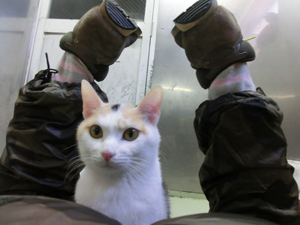 Here she is between the caretaker's legs. So cute!
Catton's mother left him and Linus has become like a nanny to Catton and takes care of him.
He is too small to get spayed. But he will be up for adoption once it is done!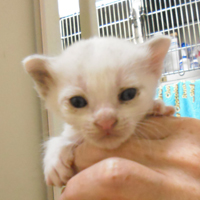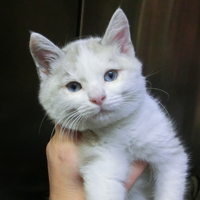 He was so small like a mouse when rescued… Now he looks like this!
Like these eleven kittens, we have so many adorable kittens in ARK!
Col
and
Beith
are sisters who look like Abyssinians.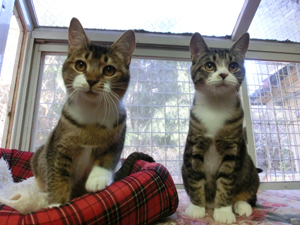 Sexy photo of
Lyla
.
Winter in Nose is very cold. But usually driving is fine with normal tires during the daytime.
Please come visit the ARK shelter♪
★
Dec 16th (Sun) Adoption event at GEORGE OSAKA☆
http://www.arkbark.net/?q=en/node/2298
★
ARK photo exhibit in Shiga : Open on Sat, Sun & national holidays☆
http://www.arkbark.net/?q=en/node/4627
★
ARK photo exhibit in Nagoya : Only for 4days☆
http://www.arkbark.net/?q=ja/node/4653 (JP only)
| Cat | 11:34 | comments:0 | trackbacks(-) | TOP↑