2012.11.14 Wed
Event report☆ARK Support Fair at FIELDNOTE on 11th Nov.(Sun)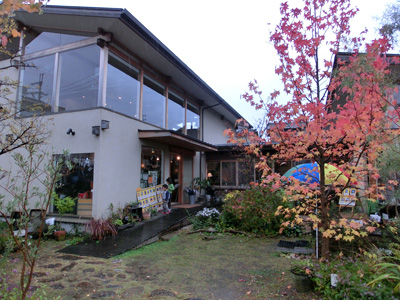 We had an
Adoption event
at FIELDNOTE in Nara on the 11th of Nov. FIELDNOTE kindly holds an ARK Support Fair twice a year (in spring and fall).
We often have rain on the event days at Field Note and this time we did too…
But the rain could not stop our 5 lovely dogs from showing off their personalities!
First,
Temaki
.
She is quite big. We thought it was great for her to join this time because FIELDNOTE has a garden!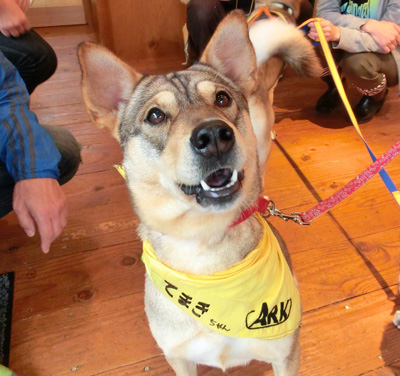 She never got tired and enjoyed the whole event.
It seems she loved being surrounded by people and other dogs. When someone left the room, she seemed sad about it.
She especially likes small children and was busy licking their faces.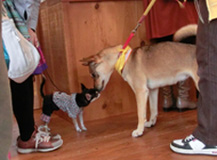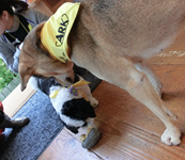 She even greeted a visitor's Chihuahua. She never got mad even when her toy was almost stolen by Cholent. People praised her and said, "You look like a boy, but actually you are a sweet girl"
Unfortunately she could not find her new family that day. But it was worth it for her to join because we could see her sweet personality.
Meadow
was pretending to be quiet even though he is so energetic in ARK.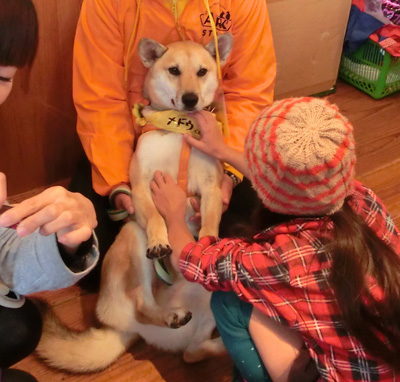 He was already well known among the blog readers, "oh, you are the Meadow from
Meadow from Fukushima
".
He is not good at being around other dogs and lives alone at ARK. But he was good and did not fight with any dogs during the event. (Only once, Temaki got mad as Meadow tried to mount her…). We worried about him having an accident in the building but he was a good boy and did his business outside.
Temaki and Meadow look alike (color and body-size). Visitors asked us, "which one is the parent?" and, "Are they siblings?"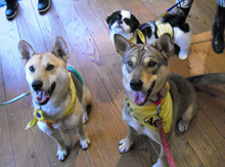 We never had them side by side before. Yes, the do look similar! Both are adorable!
The youngest participant that day was
Kojak
.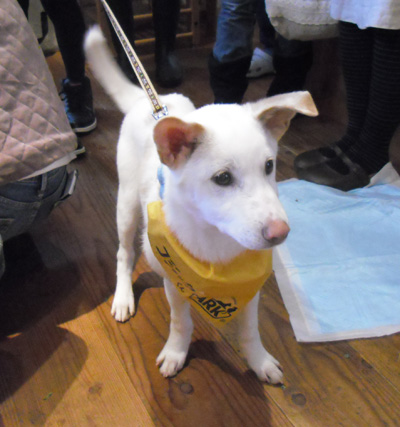 He is a puppy and was very quiet.
Maybe he was over whelmed by Temaki or Meadow?
He was very well behaved. He had no accidents, no arguments and didn't get carsick either. He wasn't nervous at the event at all. It must be time for him to be rehomed!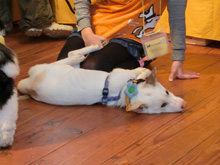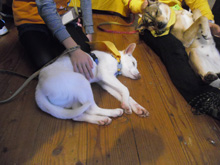 Hechako
is the one who enjoyed the event most.
She is always afraid of people passing by her kennel. But this day she walked happily around even though it was a new place for her. She showed her tummy to everyone so she could get a tummy rub. That was the highlight of her day!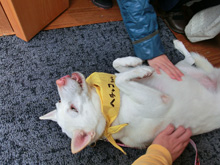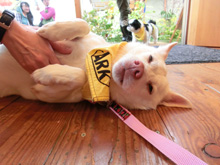 Showing her tummy here and there…
Look at her relaxed face
Some people described her as a dog that loves food and has no interest in toys. But actually, we found that she loves tennis balls! We found that the ball interests her more than food.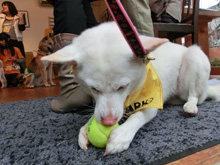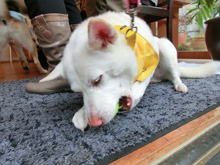 We are sure Hechako can adapt to a new environment quickly if she is rehomed.
She was popular at the event, so it may lead a great future?
Keeping our fingers crossed!
And from the small doggies,
Cholent
was chosen for the event.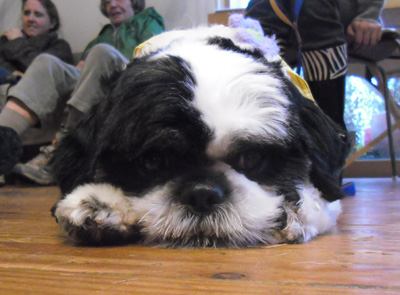 Cholent is still young and everything is new to him.
It seems he learns everything by watching others like kids do. In the car his eyes were chasing other cars. He enjoyed watching Meadow sleep. He also watched other dogs being held by visitors. He is quite a unique one!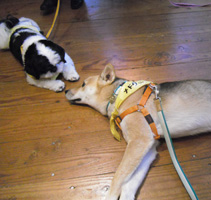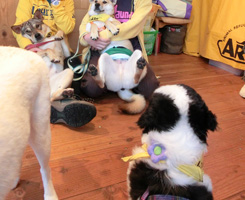 He is good at stretching!
He likes children and started learning how to play with other dogs at ARK. We hope he will find his forever home soon!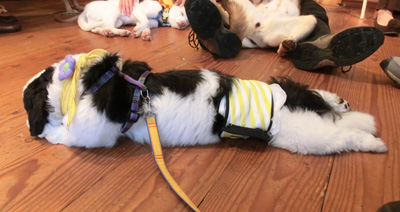 Many visitors came for Ms. Oliver's speech.
She was just back from the MBE ceremony at Buckingham Palace and the International Companion Animal Welfare Conference.
Everybody listened to Ms. Oliver so seriously.
And the dogs were quiet and listened too♪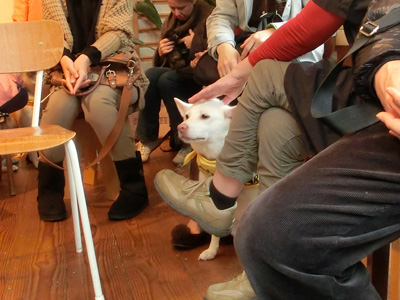 Hetchako made sure someone was there to pet her even during the speech.
This time, no one found a forever home. But some visitors brought a questionnaire for adoption, some took notes seriously during the speech and some promised to visit the shelter in Nose to see their favorite dog. We are sure some good news will come because of these visitors! Thank you to FIELDNOTE, bakery Pain de cuisson (JP only) and patisseries morico (JP only). Also thanks to the volunteers!
Petit ARK photo exhibit is still ongoing in FIELDNOTE.
Only 10 photos are there but please stop by if you are in the area!
Until 20th Nov.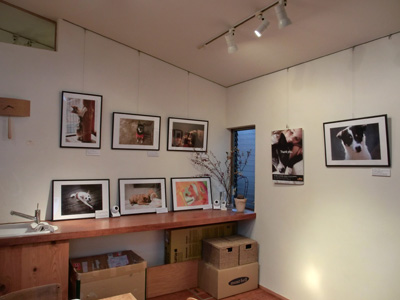 The next Osaka ARK adoption event will be at Kobe GREENDOG on 25th Nov (Sun).
Please come join us!
http://www.arkbark.net/?q=en/node/1622
| PR/Event | 17:56 | comments:0 | trackbacks(-) | TOP↑