2012.08.15 Wed
Not only black kittens, colorful kitties are everywhere☆
It's soooo hot these days…
ARK is in the mountains and it's usually about 4 degrees cooler than in the city area, but it's still HOT during the daytime.
Compared to other months, not many people come to adopt cats in August. Only one cat has been rehomed so far this month. However, our kitten population continues to increase!
Black kittens
were featured before. This time, we will introduce the team 'colorful'!
These 7 kittens were abandoned when they were just newborns.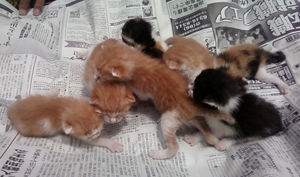 There are four white/brown, two calico and one black/white.
They were well taken care of by a volunteer, so they LOVE people!
"Who taught you that humans are to climb on?" They all try to climb on us.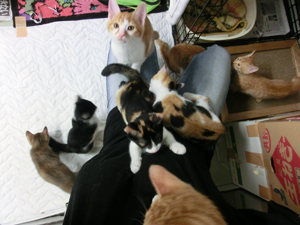 Bonfire
loves people.
When I was taking a picture of other kittens, he ran toward me. "Take my picture too!"
He climbed on my shoulder and kissed me quietly! What a cutie!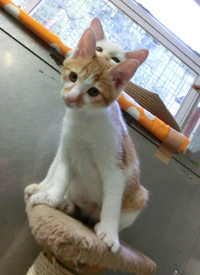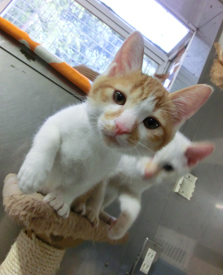 "Look! Look at meee!!"
Handsome,
Parade
.
A bit slow, but he also adores us☆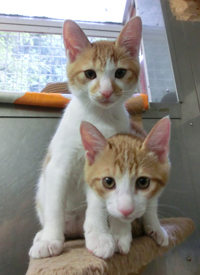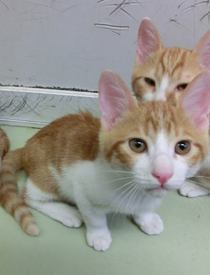 "I am the better looking one!"
Rex
and
Bunting
look so alike.
Bunting stays in a private room during the night for a pee-condition check.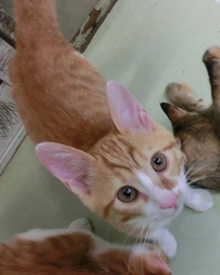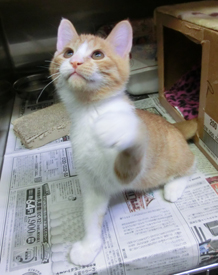 The single-curve tail is Rex and the double-curve tail is Bunting.
A typical calico do-gooder,
Fireworks
.
She is always grooming the others.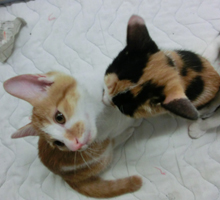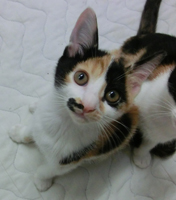 Bonfire:"No, don't do that." Fireworks: "you know, I'm Ms. Clean"
Diamond
always climbs on people and falls.
Another typical playful calico. Once she gets a toy, she never leaves it..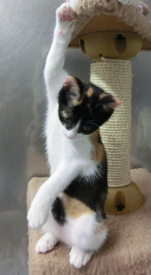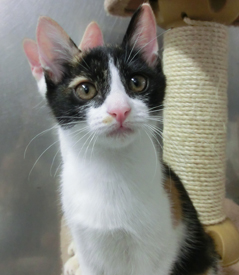 She's not only beautiful but funny too.
Beacon
is cheeky.
Sometimes he chews on someone's foot when they aren't looking.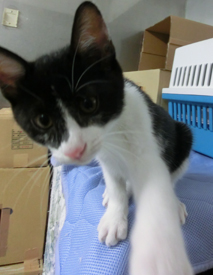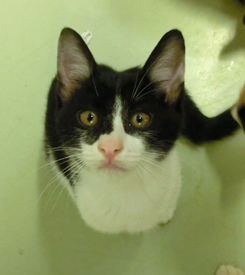 "No! I am a good boy!"
Some other cats live together with the kittens.
Spica
has beautiful blue eyes and is always cheeky with Beacon.
Whenever he gets what he wants, never lets anybody touch it.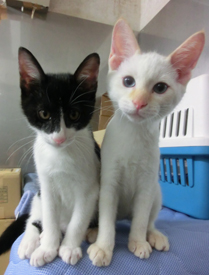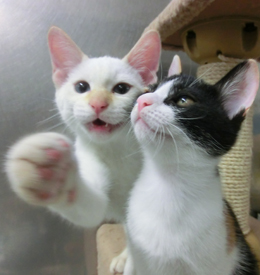 "We are good friends!"
Pavo
is watching these playful ones quietly.
Maybe he is overwhelmed by the energy of these 7 kittens.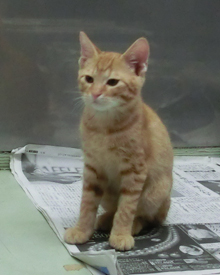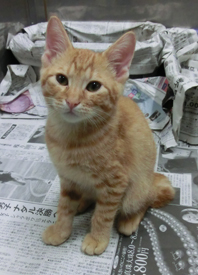 (Staring into space) "Oh! Sorry, my mind have been somewhere else.."
Then, beautiful
Lyla
.
Compared to other hyper kittens, I feel like this quiet girl is the best.. ☆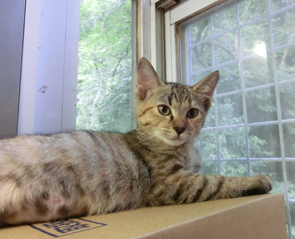 "You know, they are such children..."
These colorful kittens are super adorable right now.
Why don't you come visit them in cool Nose for a summer getaway?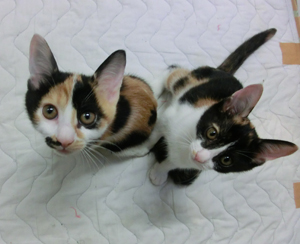 "Looking forward to seeing you☆"
| Cat | 11:00 | comments:0 | trackbacks(-) | TOP↑