2012.08.01 Wed
We all are NO.1!
At ARK, cats live in small groups in different rooms. Each room has a few cats who get along well with each other.
We try not to put too many cats in one room. This is so we can keep an eye on their health. When diarrhea/vomit is found, it is difficult to specify who did it if many cats live together. Also some cats may get sick due the stress of being around too many cats.
There is an area called "Numbers", and it consists of 5 rooms from No.1 to No.5.
Today we'll introduce "Team ex-kittens" in Room #1. We have special photos from the time they were rescued!
"Could you tell us why you are #1?"
★
Kishimaru
★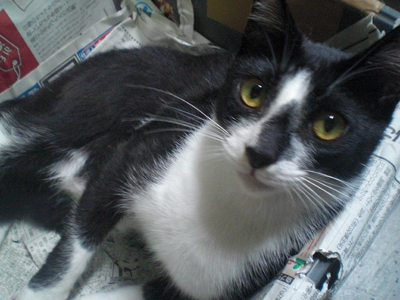 "I am shy around strangers, but actually I'm the #1 most spoiled cat☺
I know if I keep staring at the staff members, they will hold me."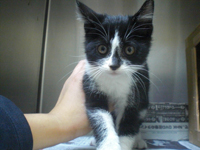 He was so slow and adorable!
★
Koi
★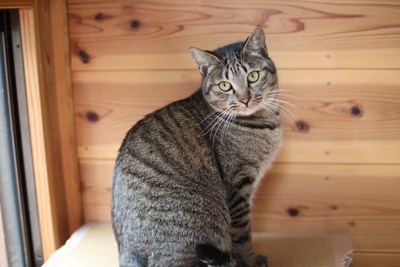 "I think I'm the number one beauty, but the staff says I'm the number one eater!
That's not nice to say to a lady!
But it's true, I cannot stop myself when I see food."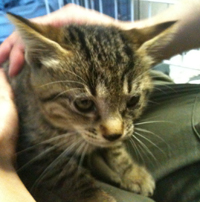 She was one of the tiny sisters.
★
Soft
★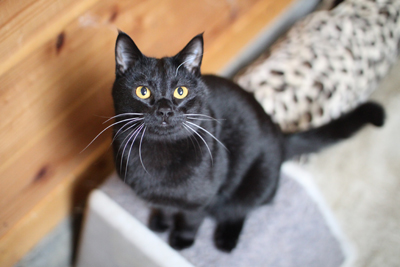 "I'm active, so must be 'playful number one'!
When I see a toy, there's no choice but to play!"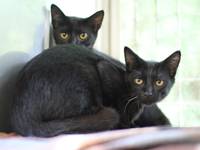 We cannot imagine the current Soft from this picture: so cautious back then.
★
Bank
★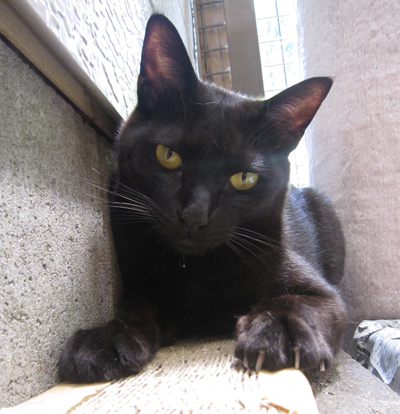 "I am not good at approaching visitors because I'm so shy.
But I'm known as the #1 'speed eater'! I can eat other's meals too!"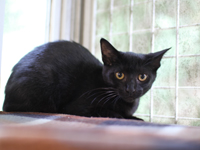 The most timid one among the 5 siblings.
★
Go
★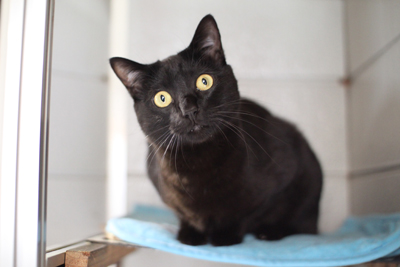 "I LOVE people. Definitely, Friendly #1"!
I once got adopted and slept with my human parents under a warm blanket.
But my cat brother in their house did not like me… When can I sleep under a warm blanket with somebody again?"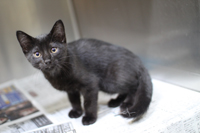 Little sister Koi already controlled Go.
★
Ma-chan
★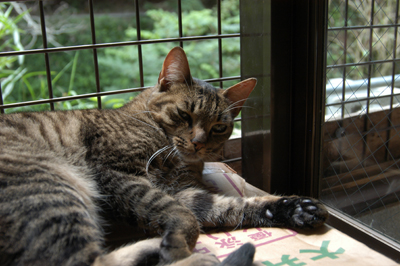 "I am not sure, but people say I'm the '#1 gentle girl'.
My policy is that girls should be feminine. Be elegant, don't rush."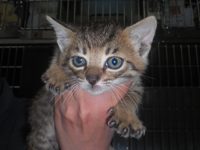 Her sibling, Ta-bo, was adopted in Tokyo.
★
Chiikun
★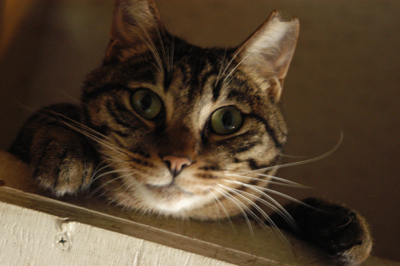 "I was rescued when I was about 6 months-old.
Everyone thought I would not get used to living with people so my ear was tipped in case I lived outside again. But I kind of want to live with people and now I'm undergoing training to be a 'house-cat'.
I am sure I will soon be "Easy to take care of #1!' "
*Ear-tipping means the feral cat is already "neutered/spayed"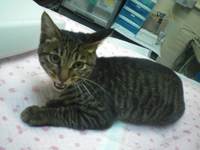 Yes, you were afraid of everything.
These cats were born between spring and fall last year.
They were all kittens at the time they were rescued. Back then they were too shy and didn't get a chance to be adopted. Now they have matured. They look like adults on the outside but still have a kitten playfulness inside. They have had the chance to be socialized and are now very friendly. It is a great time for them to get their forever homes. Please come visit them! Don't forget to check which one you would like to meet!
And here's their dinner photo…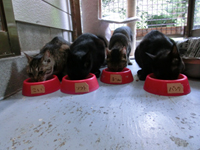 "Bon appetit", all!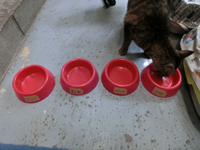 They ate everything in a minute. Koi's time to check!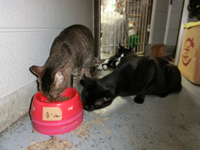 Bank is waiting for the chance to get some from Ma-chan.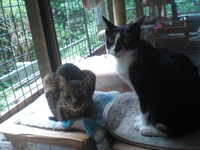 That's all for today!
★
Tokyo ARK is looking for Foster families!
http://www.arkbark.net/?q=ja/node/4220
★
ARK Photo Exhibition 『犬生、猫生、人生。』
from July 31st to August 13th in Kyoto
http://www.arkbark.net/?q=ja/node/4338
(JP only)
| Cat | 09:59 | comments:0 | trackbacks(-) | TOP↑