2012.07.14 Sat
We try to keep smiling!
We have 2 types of affected dogs from the Great East Japan earthquake.
One is the dog who is looking for his/her new family, like
Meadow
featured before.
The other type is the one who stays at ARK as the owner cannot have him/her at the moment.
Some were asked directly by their owners and some were rescued by ARK and the owner was found later.
All the dogs are wonderful.
They must have gone through the tough phase and miss their own families, but they are so bright. Their smile make us smile.
Today, we introduce you our vitamin, all-star dogs from the affected area!
★
CHIBI
★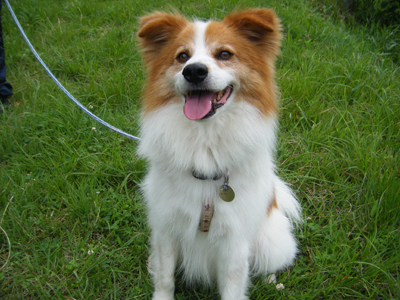 House of Chibi's owner is in Iitate-village, Fukushima.
He always runs to the people saying "Come and play with me!".
We know you LOVE people, but sorry we cannot play with you enough..
★
RAY
★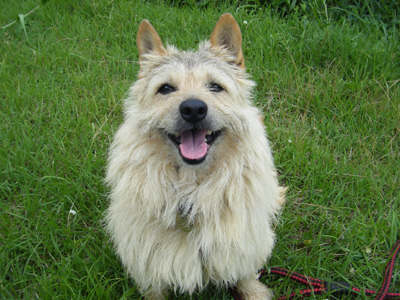 Ray was the only dog who wore a name tag among rescued dogs.
His owner believed that Ray would be rescued when the owner let him go with his name tag.
He is so cute when he walks with his short legs.
Ray often shows his belly to get spoiled.
★
BEACH
★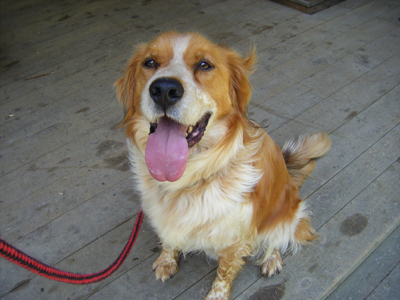 He was rescued in Namie-cho, Fukushima and his owner was found 2months later. His owner named him Beach as he was found at the beach by their children.
When we come in to his kennel, he pushes his big body to us to get attention.
Many volunteers fell in love with this cutie!
★
CHICHIMARU
★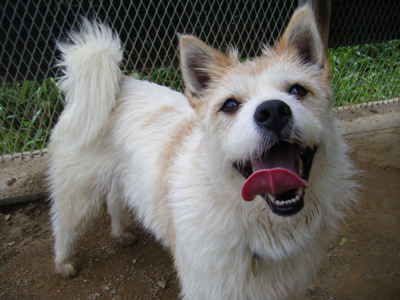 Chichimaru is a girl but super energetic.
She is such a self-centered during the walk. But once she is held she becomes a calm girl☆
Your family Busuke died (at his age 16), but you should live longer for him!
★
PIT
★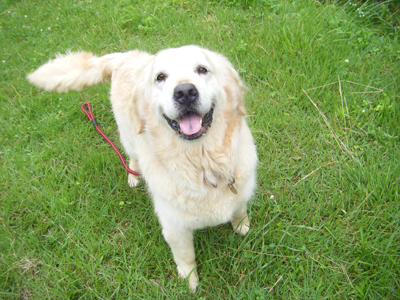 Pit is such a calm and lovely dog.
He loves running in the water. He enjoys getting wet all over the body everyday.
★
TSUKASA
★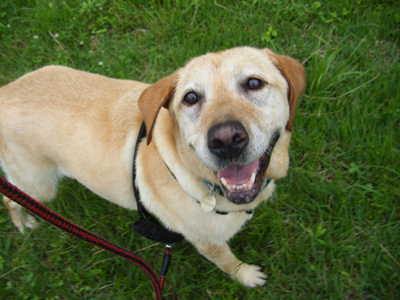 Tsukasa is so "Labrador retriever"
Super friendly that everybody will be happy to be with her.
She of course loves water and dives into the river everyday!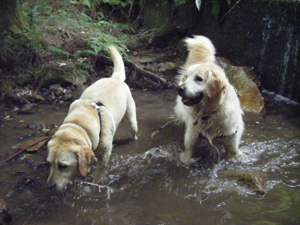 Having fun together in the river☆
★
SHIRO
★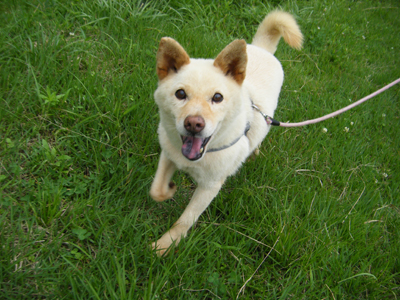 Shiro was rescued in Namie-cho, Fukushima.
She was so skinny when rescued. But now she is on a diet…!
Because of her age? She is mostly sleeping. Even dogs around her make a lot of noise, she does not care and sleeps so well.
We know you love snacks, but please do not eat our hands☆
★
KURI
★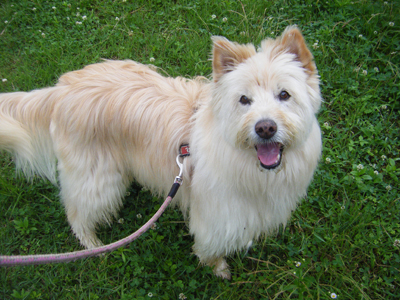 Kuri escaped with her owner on that day. If it were 5 minutes late, they would be caught in Tsunami
We cannot imagine it as she is so energetic even in her 15 years old.
It was wonderful that your human daddy came to see you the other day♪
★
PERU
★
Peru was rescued in Futaba-cho, Fukushima and her owner was found soon.
It is funny that her eyes are sagging from all sides.
She got sick a couple of times, but recovered everytime.
Hanging there until the day you can live with your human mom again!
★
POLO
★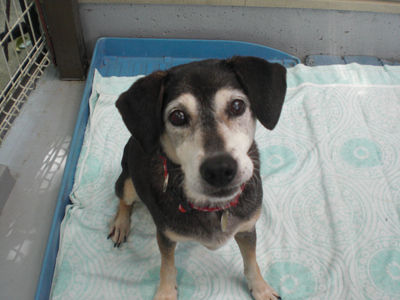 Polo was rescued in Namie-cho, Fukushima. 2weeks later her owner gave us a call.
Polo has been living in an air conditioned "room for seniors" .
You should walk a lot to keep your strength as your human sister waits the day to live with you again.
★
ANJIE
★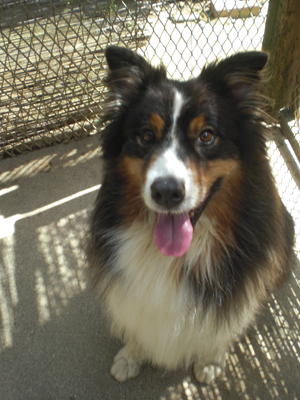 Angie's owner gave up their old house and bought a new house to have Angie back. He can see his family again soon!
Your human mom was worried if you remember your original family. We are sure you remember because you seem so happy when we call your original name "Angie".
Not only these dogs, we also have the dogs living with foster volunteers.
We really appreciate volunteers to have these dogs like your children.
It has been more than a year since they were rescued. Kuri chan's human daddy came to see her the other day. And some other families will come to see their dogs this summer.
We cannot easily imagine how hard to live in an evacuation center this long.
We hope these people will feel happy when they meet their dogs in ARK even temporarily. Your dogs are doing great here.
Our help is limited but we promise you to keep your dogs until you are ready to re-start the life with your dogs.
| Dog | 11:53 | comments:0 | trackbacks(-) | TOP↑