2012.07.08 Sun
Black kittens festival is ongoing at ARK!
Annual kitten season has come.
Currently, we have more than 40 kittens in ARK.
Strangely, we have so many black kittens this year!
Black cats are not popular in Japan, but we recommend them because of their wonderful personality.
(It is interesting that fur color sometimes shows a different character among the cats)
So, Let me introduce our black kitties☆
Guess who?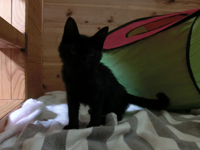 The answer is..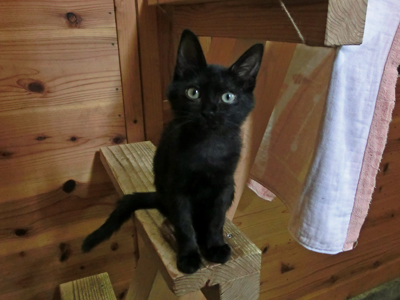 "Mozuku"
! She is growing into a beautiful girl♪
Hurry up to find me a good family, pleeeease!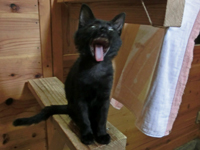 And in this room…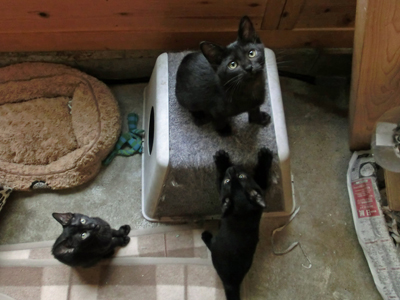 One, Two, Three…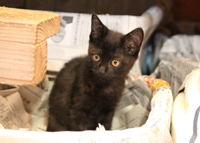 4 kittens!
We cannot see who is who when they are playing like this.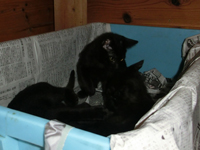 This is a good boy, "Tawawa".
He is one of a few precious boys. Most of the kittens are female this year.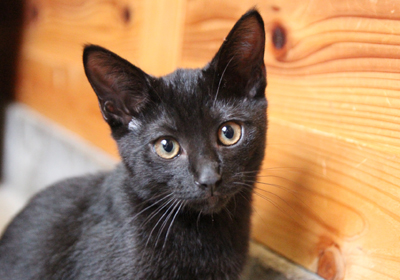 And this is Tawawa's little sister,
"Suzunari"
.
She is too energetic and never stops moving! We had to catch her for a photo☺
When we sit down, she climbs on our lap or shoulders. She's a super friendly girl!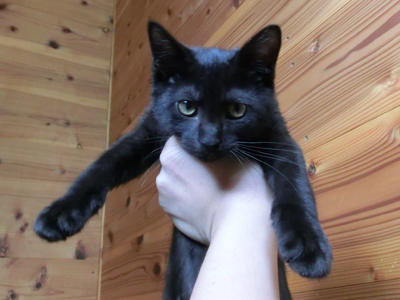 "Shizuku"
has lovely big eyes, like an owl.
People say that she may be the most beautiful girl this year.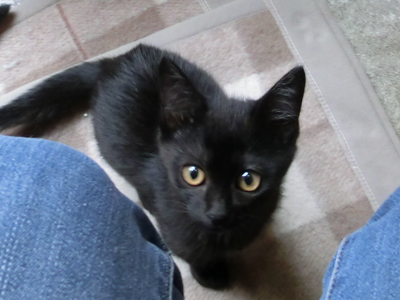 "Kabuto"
is curious and still misses his mother's milk.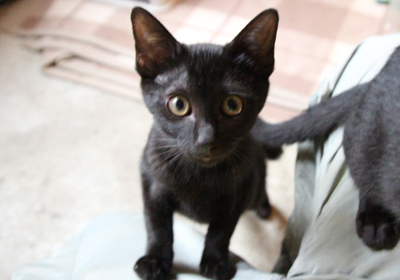 Once he finishes playing, he sucks his paw like this.
Boys are always a bit spoiled.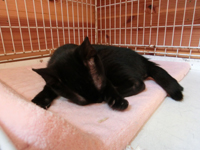 These kittens are always meowing to get attention when somebody is around.
If you adopt one of them, the kitten will be a great family member for you!
Neutering/Spaying and vaccination were all done and we are waiting for your call!
Oh, we also have a black cat here…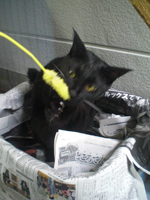 We will introduce this mysterious one next time!
| Cat | 13:25 | comments:0 | trackbacks(-) | TOP↑