2012.06.16 Sat
Elizabeth Oliver Awarded an MBE by Her Majesty Queen Elizabeth
ARK is proud to announce that Elizabeth Oliver has been awarded an MBE in the 2012 Birthday Honours List, by Her Majesty Queen Elizabeth, in recognition of her services to animal welfare and civil society in Japan. The Honours List is published in the London Gazette and other UK national newspapers.
MBE stands for Member of the Most Excellent Order of the British Empire
[wikipedia]
and is awarded to individuals by the Queen for their service to the country and community. The investiture ceremony is expected to take place in the autumn.
Elizabeth Oliver writes:
I am indeed honoured by this award from the Queen. But it is an award to be shared by all of you who have supported ARK over the past 20 years; our members, donors, sponsors, volunteers and our hard-working staff who take care of the animals on a daily basis. Thank you all. And last but not least a tribute to the animals who have enriched our lives, with their love and trust in us. I hope that animal welfare in Japan will continue to expand for the benefit of animals for many more years to come.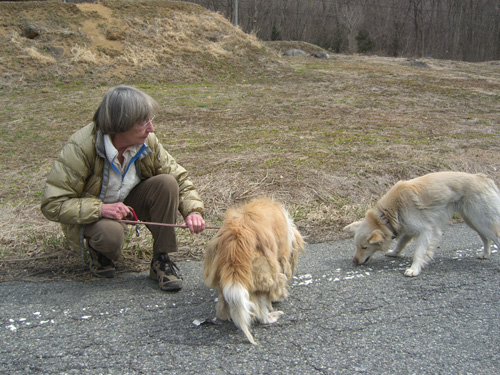 Rescue of Safe and Sound in Fukushima
| PR/Event | 20:46 | comments:0 | trackbacks(-) | TOP↑