2012.06.04 Mon
G'day! Meadow from Fukushima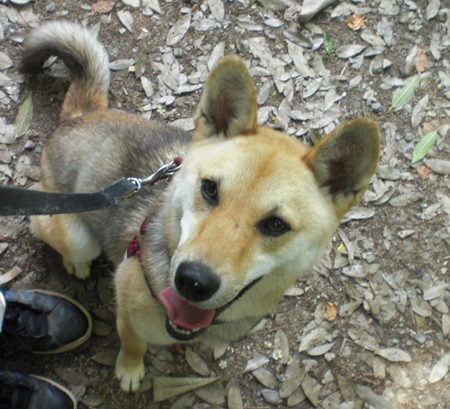 Goodday, mate! It's
Meadow
.
How ya doin'? Me? I'm great!
You know, it's been 6months since I moved to Osaka from Fukushima. I can speak Osaka dialect now!
I was still young back then, and not always a good boy. But I'm a quick learner. Now I can do "Sit" "Down" and "Wait"!☺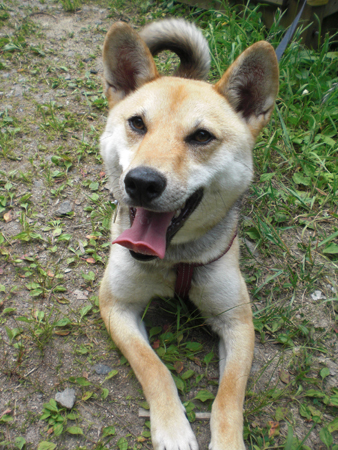 I don't pull on the leash during the walk.
I can let you use my toy, if you want...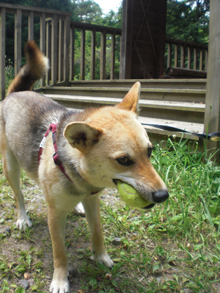 ah… maybe next time;-)
Honestly, I wanna play with other dogs. But, I never played with dogs when I was a puppy. I am still being socialized. I am not used to being around them.
Then, I bark instead.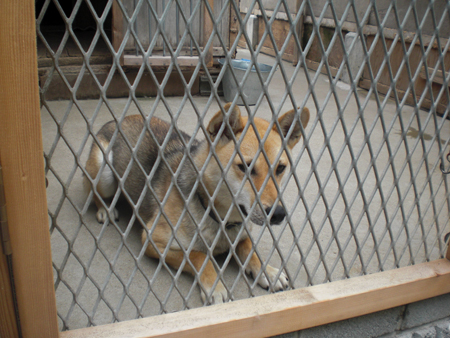 Ready to bark
11 dogs were transferred from Fukushima hokensho (animal control center) 6 months ago.
Six dogs are still living in ARK.
Probably due to a lack of socialization during puppyhood, most of them do not get along well with other dogs. But they love people.

There are still many animals waiting for new families though people are becoming less interested in the dogs from the affected areas.
We really hope that they can have a family life again.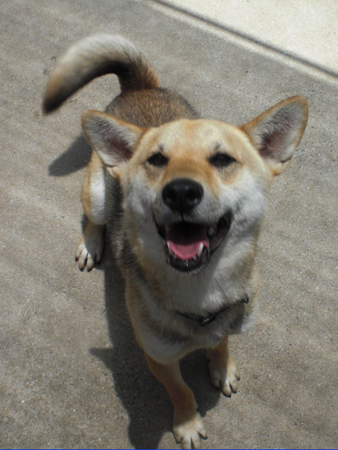 Waiting for ya!!!
☆Special feature☆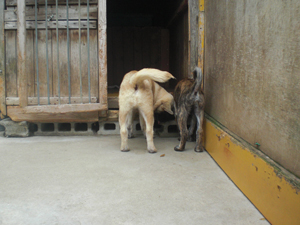 Good corporation on breaking a kennel by Axel and Jeeyu.
Look at their cute butts!
Both are looking for their new homes too!


| Dog | 19:56 | comments:0 | trackbacks(-) | TOP↑