2012.05.16 Wed
Omiso and Edge
Last year, a puppy was found on a road in the mountains.
It seems that he was hit by a car.
His injury was not that severe and gradually he recovered. But he probably was a stray and he was wary of humans.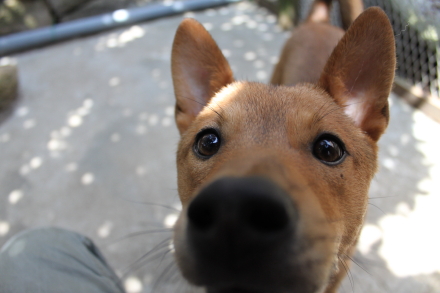 But, a puppy is a puppy.
With his puppyish curiosity and playfulness,
Omiso
gradually got used to life with people.
Well, sometimes he panicked during his walk and he can still be a bit timid about approaching people.
Many staff members spent a lot of time socializing him. He got to sleep over at a staff member's house where there was a cat. He became more confident through these various experiences.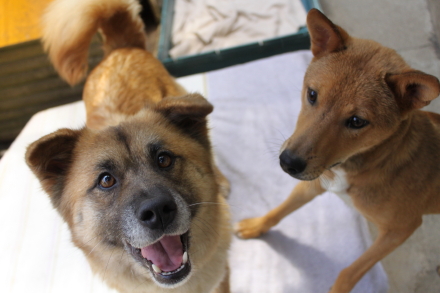 Edge
,
the mother of five puppies
was chosen as his roommate.
Omiso, you can learn from Edge. She really loves people.
Edge is a bit stressed out these days to take care of Omiso, who is young and too playful…
We hope both of you will soon find your forever home and leave ARK for the next phase of your life!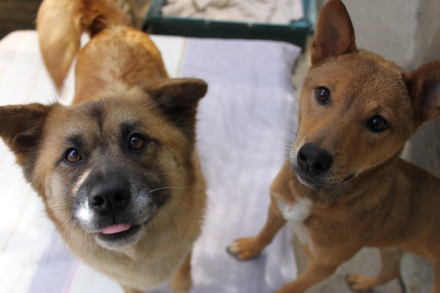 Edge is so friendly that we recommend her to future adopters. She has heartworm so maybe that worries people.
Heartworm is a bad disease. However, most dogs take medication for it and they are fine. You don't need to worry about limiting exercise or giving any special treatment.
Many dogs like Edge are asymptomatic. Often dogs at ARK arrive with heartworm. They are fine and sometimes they test negative on follow up tests.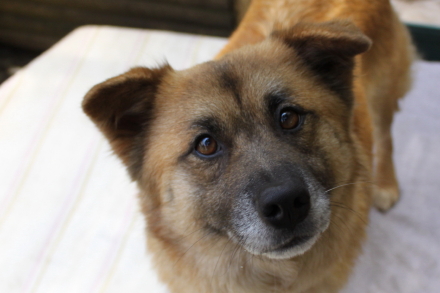 Edge does have some news. She is no longer at the Osaka shelter.
Now her new life starts at a
Foster family volunteer
's home. While staying with the foster family of Tokyo ARK, she is looking for her new family.
If you would like to see Edge, please come to
Tokyo ARK's adoption event
!!
| Dog | 13:47 | comments:0 | trackbacks(-) | TOP↑