2012.05.11 Fri
Martial arts ARK style☆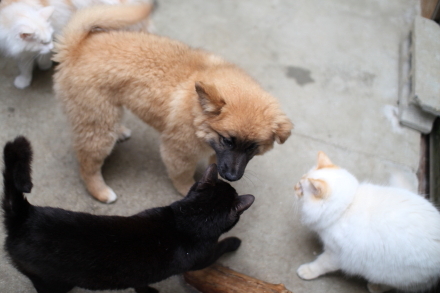 Some puppies visited the cats as a part of socialization training♪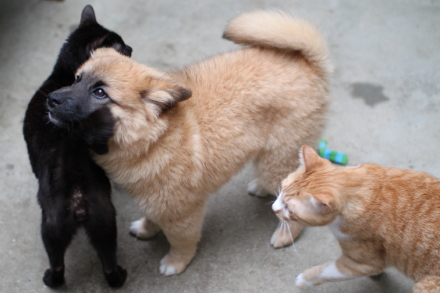 Loop
is good at hanging out with cats using dog language!
Po-chan
showed his love using cat language!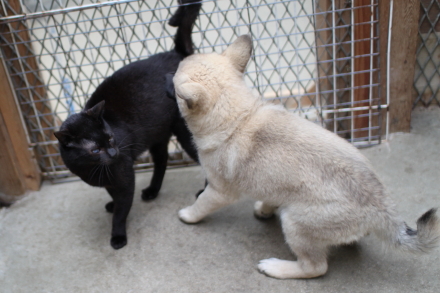 Salchow
was overwhelmed by Po-chan's passionate approach!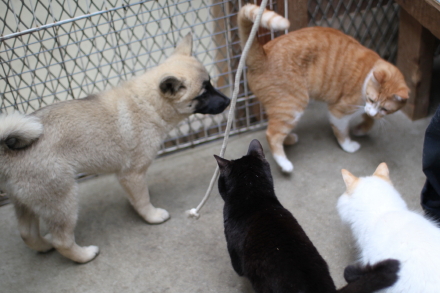 The puppies gradually got along with the cats. They all relaxed with the help of some staff members.
Were they adopted due to this socialization training?!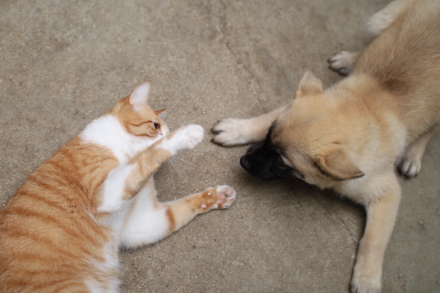 Axel
was timid in the beginning, but tried to play with the cats using play-bow!
We thought he was the most timid one but he wasn't!
Hikaru
fought him from a defensive position!!
We were really impressed with the behavior of Hikaru and Po-chan. You guys are wonderful!
(No picture of Luts, but she also joined the match♪)
| 未分類 | 19:08 | comments:0 | trackbacks(-) | TOP↑