2012.05.06 Sun
Would you like a Cappuccino?
Cappuccino
came to ARK because his owner returned to their home country. It is sad, but ARK often gets animals for this reason.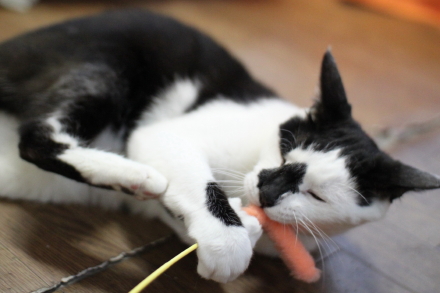 It is not easy to find a new home for an 8 year old cat. But we can recommend Cappuccino to future adopters. He is innocent and doesn't care about little things. Also, he has no health problems.
And look at the unique pattern on his fur!
At first he was okay living with other cats. He seemed to adjust to life here, but now he has some problems. He started to go to the bathroom in places other than the box, and he has some scratch scars around his neck.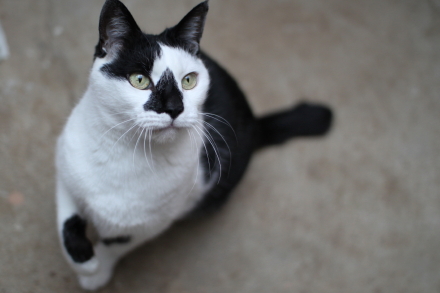 This is Cappuccino's photo taken in February.
Compared to the photo taken yesterday, he now looks skinnier and seems to have less hair around his neck.
Looks like a different cat…☹
We think he was bullied by a newcomer in the cat house. We have now separated Cappuccino from the others but the new room is not good for him. It was kind of an emergency choice.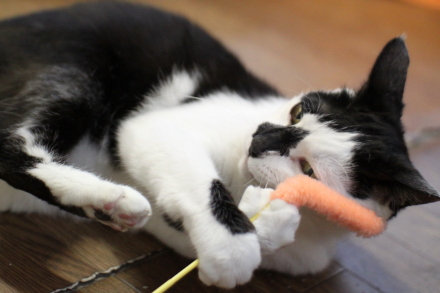 The staff members try to play with him to help him reduce his stress. He likes to reach his arm out to let us know he is lonely. He really needs some one on one attention.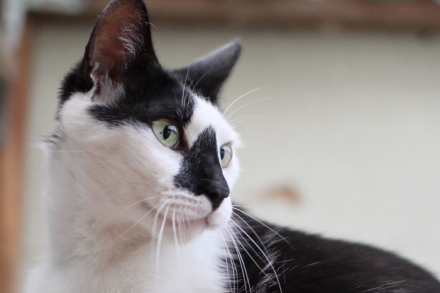 He is not a hyper kitty but he does love to be spoiled. He loves to eat and isn't picky. Cappuccino would be a great cat for someone who has never had a cat before. If you have been considering adopting a cat, why not adopt Cappuccino?
| Cat | 19:06 | comments:0 | trackbacks:0 | TOP↑