2008.11.05 Wed
Expenses of Living with a Dog
I'd like to consider the expenses of living with a dog, and the responsibility it entails.
There's something everyone needs to things about before they choose to raise a dog. That is, "Will I be able to take lifelong responsibility for this animal's care?" Those people who look into the glass case, see a dog who catches their eye, and purchase it through installment payments, are they really thinking enough about the responsibility and care that will be necessary 10-20 years down the road?
It's going to cost money to own an animal: that's part of the responsibility. In order to raise one dog, let's figure out specifically how much it's going to cost for one year. I've done the calculations based on the expenses of keeping a 10kg dog for one year.
Rabies vaccine ……………………………………… \3,750
Combined vaccines ……………………………… \10,000
Heartworm prevention ………………………… \14,400 *1
Flea prevention ……………………………………… \11,760 *2
Food ……………………………………………………… \72,000 *3
Medical treatment (injury/illness) ………… \???,???
___________________________________________________
Total \111,910 + ??????
*1 1 month of medicine @ \1,800 given from May~December
*2 "Front Line Spot" given once every 2 months for the whole year
*3 @ \5,000~\6,000 per month for premium dog food that is safe and doesn't contain dangerous ingredients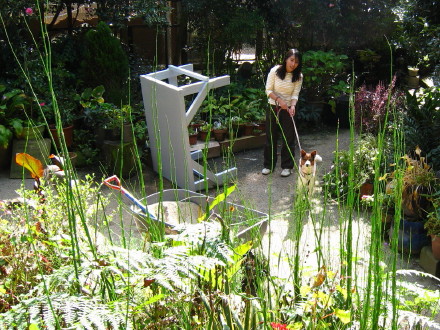 This is an estimate of the least you should expect to pay. The price of vaccines and preventative medicine varies widely from hospital to hospital, and the cost of food will also differ based on each individual pet owner. For a 20kg dog, the price will double. For a small dog, under 5kg, I'm afraid the price will not cut in half, but be about 1.5 times the total above. And then there's the ?????? money. With illnesses and injuries, the cost of tests and treatment could be anywhere from thousands to hundreds of thousands of yen. On that day when such a payment becomes necessary, it is likely to be the biggest of any of these expenses. Preparation for this is very important.
Besides the costs listed above, there's also fees for trimming, pet sheets, shampoo, various other consumable goods, the collar, the leash, the harness, the ID tag, and so on. If you go away on vacation or because of work and have to put your dog in a pet hotel, that's going to be exceedingly pricy as well. (And there are some places that don't accept certain breeds or have size limits.)
If you own a heavy dog or have more than one dog, the medical and food expenses will proportionally grow. And for small animals, the cost of trimming and clothes can get quite expensive too.
Then we have to think about what would happen if you became unable to keep your dog. You must remember your responsibility to look for suitable options for what to do with your pet, aside from sending it to the gas chambers of the Hokenjo (Health Center). Actually, even before you get an animal, you really have to imagine what your life will be like in 10 or 20 years, and properly prepare for that.
This is not only a financial problem. Dogs are social creatures. It gives true meaning to their lives when they interact with others. As dogs, in order to live healthily and fully in mind and body, the length of time and content of their interactions is absolutely important. So we have to think about whether we have enough time, physical strength and mental strength in our lives – before we get a dog.
I will continue hoping that more people's awareness will be raised, and that the selfish attitudes that lead to animal abandonment so common in Japan will begin to decrease.
「"Hey, I cost money, you know!" "There's an expense for this too!" I enlist your help in spreading the word about these things, by word of mouth and on your blogs too♪
| Dog | 15:00 | comments:0 | trackbacks:0 | TOP↑