2008.10.24 Fri
Momi-chan, haven't you outgrown milk?
Momiji was picked up after being abandoned in a cardboard box in a field.
The person who picked her up came to see her today, and walked dogs for us from morning to evening. They were surprised and happy at how big she's grown.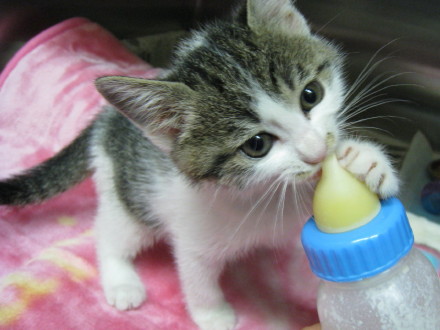 Momi-chan is getting too old for milk. Are you still drinking that?
But I know the real reason Momi-chan can't give up milk.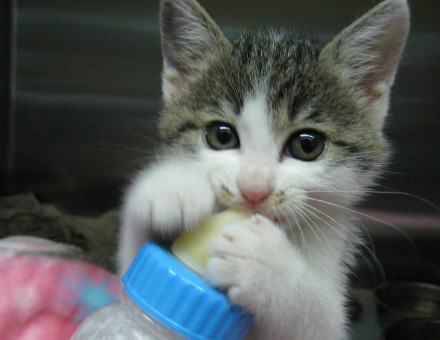 Because the sight of her drinking milk is so cute, when she says "I don't want food, give me milk!" the staff just can't help but give in. The ones who can't give up milk are the staff.
I understood once I saw it myself. I mean, she's just so cute, of course you want to give it to her.
It's also unbearably cute how her ears flick with each suck. She seems to be saying "Yummy, yummy" while drinking, and when she finishes, "Huh? It stopped, is there no more?" ♪
| Cat | 14:26 | comments:0 | trackbacks:0 | TOP↑