2008.10.16 Thu
Adoption Fair☆Bulletin
☆☆☆   Autumn ARK Adoption Fair in Nara   ☆☆☆
For details on the place and time, etc., check
here!
Participating dogs have been decided♪ (Cats can be seen on the photo display only)
Chobi ♂ 9 years old
I've talked about him before on ARK Tails:
Chobi-kun's Story
Chobi in Action
Maru ♂ 1 year old
He's a little shy, but with other dogs, he's as friendly as can be. He's coming out to the adoption fair to get some socialization training and to look for an adopter who will be understanding of his timidity. Maru-kun loves to eat, so the perfect trick for making friends with him is to gently, quietly hold out a snack to him and wait for him to come to you.
Nozomi ♀ 8 years old
Nozomi was adopted a few years ago, but she ended up coming back to ARK. So we'd like to find her a family again where she can enjoy her days sleeping and relaxing in a warm home. She's very sweet and calm.
Natsu ♀ 2 years old
This is Natsu from
Natsu and Pi-ko.
Embla (?)
♀ 2~5 years old
Vaica
 ♀ 2~5 years old (?)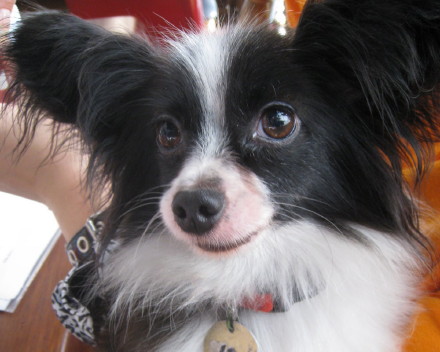 I'm Magic
 ♀ over 7 years old (?)
Embla, Vaica, and I'm Magic are from the
Large-scale rescue: 32 dogs used as business tools.
Zinc ♂ 2½ months old
Someone's pet dog had puppies, but the puppies were dumped.
(Zinc is a timid guy. Starting today he will be held prisoner at KK's house until his behavior improves! ♪)
Zilla ♀ 2½ months old
Zilla is Zinc's sister.
Today I took a walk with all the participating dogs.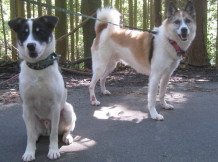 It's not easy deciding which animals will get to come to our adoption fairs. For the most part, they all live in different enclosures, so they are acquainted with each other. So beforehand, we make sure to take them all on a walk together to check if they'll be able to get along on the day of the fair. Apart from their compatibility, we're also looking to see if they bring out each other's good points, keep each other energetic, and so forth. Only after that does the staff get together and make a decision. But often we are forced to change the troupe members because one has gotten sick. Hopefully this time everyone will be able to go!!
| PR/Event | 11:21 | comments:0 | trackbacks:0 | TOP↑