2012.06.26 Tue
FUSAO, the good-looking boy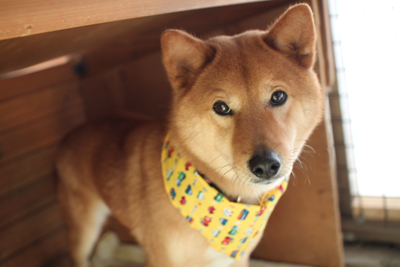 Young and good-looking, "
Hussar
". His nickname is "Fusao".
Several future adopters found him attractive, but they did not take him home when they met him…
I would like to introduce a little bit about Fusao…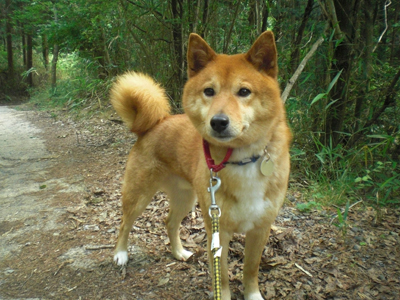 Fusao is a so-called, "coward".
He cannot come out from his house if a stranger is around.
He cannot walk once he sees someone he doesn't know during his walk time.
Even if I hold him, he panics when unfamiliar people come near him.
But, no matter how panicked he gets, he never bites.
And once he gets to know the person, he loves to get spoiled. He likes to be petted.
He shows his smile a lot during the walk.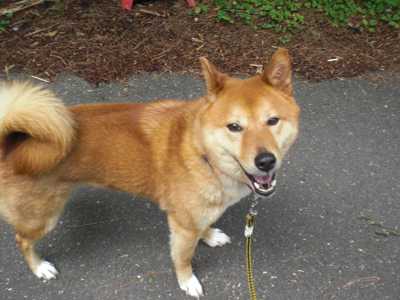 He could not walk in the area he did not know when he came to ARK. But now, he can walk anywhere if no unfamiliar people or cars are around.
When I try to shorten the walk due to time constraints, he shows "No-No".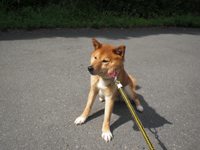 He also likes toys: He will go and get it if you throw his favorite one.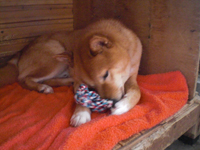 And…
・He is not a big eater, either. A bit of a gourmet? ☺
・He doesn't got to the bathroom in his kennel. He can wait until the walk.
・Actually, he also likes dogs. However, he isn't good at playing with them and the other dogs are not interested in him…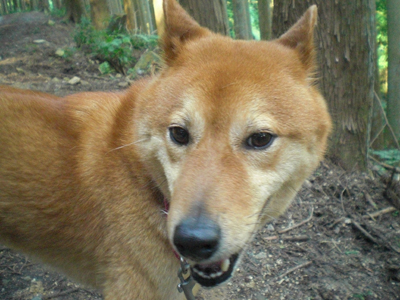 Fusao is this kind of boy. Probably, it will not be easy for him to live in a city.
But in the countryside like ARK's area, or with the family who has a big garden where he can run around instead of a walk outside, Fusao can live happily. He loves running too!
And more than anything, we would like to find a family who can be patient with Fusao until he gets used to the new life.
Once he gets familiar with the person, he becomes friendly. He is popular among our regular staff.
We are looking forward to finding his future family sometime soon!!
★ If you cannot have him as part of your family but like him a lot, would you like to consider becoming a sponsor?
http://www.arkbark.net/?q=ja/node/5
スポンサーサイト
| Dog | 16:26 | comments:0 | trackbacks(-) | TOP↑