2012.05.29 Tue
Adoption event report☆at GREENDOG on 27th May (Sun)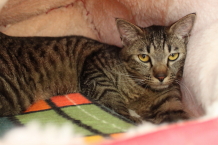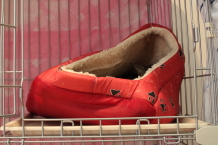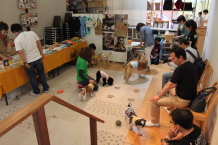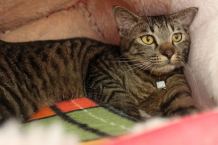 We had an adoption event at GREENDOG Kobe on 27th May (Sun).
Today's lead-off girl is
Koi
!
Look at her tense eyes and the sharp face.
We could not see her big shining eyes and round face that day…
She could relax after she got used to ARK and usually she comes to visitors first to get attention. But she complained a lot in the car on our way to GREENDOG and kept trying to escape from the crate. She was in a bad mood all day.
After we put a blanket on her crate for privacy, she could eat well. Way to go, big-eater Koi!
Unfortunately, Koi did not find her new family that day…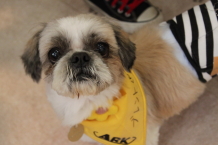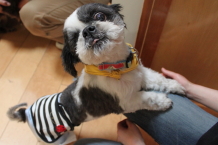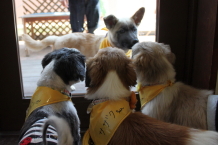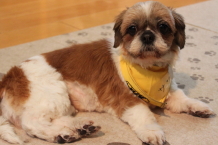 Here we go, 3 reps from
Team Shih Tzu
!
We found some of them tend to be afraid of new experiences, such as going to the vet. We were worried they might not be able to show their good character at the new place. But they relaxed from the beginning and seemed to be having fun.
Manner belts were put on just in case, but there was no need. They never had an accident and didn't bark. They were good boys/girls.
It was great to have them as participants!
Marton
Enjoyed playing ball with the visitors.
Blent
It was so cute that he was a bit too relaxed thanks to a massage by a visitor.
Sazak
As the older sister, she was calm and watched over everyone.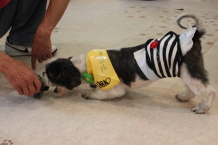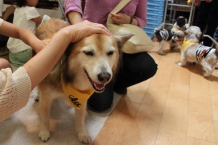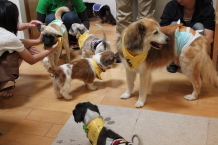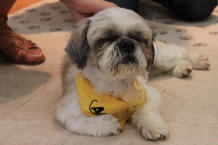 Dorrit
Dorrit is gentle and outgoing. He is always smiling to every visitor.
He is also good at getting along with other dogs. And he was nice to visitor dogs.
He too wore a manner-belt just in case. But he did not need it as he lived inside of the house before coming to ARK.
We found that he knew "Gimme, gimme" trick!
You can try his "Gimme" play♪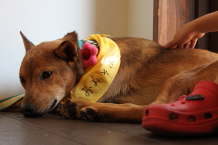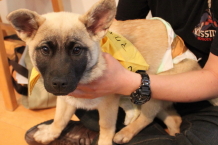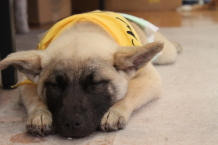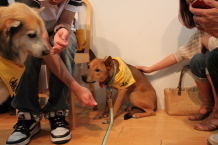 Axel
He jumped around in a puppyish mood! But his energy level became low so quickly…
We often found him taking a nap under the table or in the corner.
When he got his energy back he was hyper again! Then suddenly he became drowsy once more.
Obviously such a clown..
Team Shih Tzu was more energetic!
Well, to his credit, he could do the toilet on a pet sheet though nobody taught him how to☆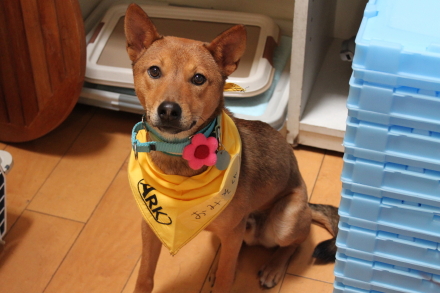 Omiso
He could walk well just after got to GREENDOG. Even along the busy road, he did not panic (still a bit timid though☺).
He was in the corner of the room throughout the event. But sometimes he came to the center for a toy. He did not escape nor bark when visitors came to him, and ate treats quietly from visitors.
You'd think a scared dog wouldn't want food.
We took him once to the center of the room when the shop was full of visitors, but he came to another corner of the room in the end. But, he was okay when he was surrounded by visitors without the staff's support.
He could eat all the treats visitors gave him. And when a visitor stopped giving the treat, he expressed his feelings "some more? Please?" to the visitors.
Once we found him "talking" with a child. He still has a bit of a stray character, but not as timid as we thought.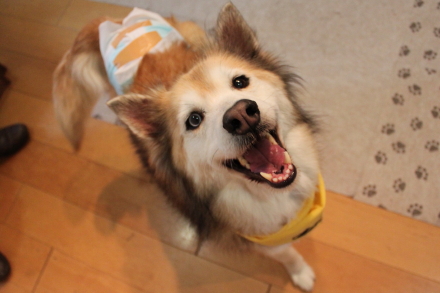 We thought 6 dogs were a bit too much to take care of, but every one of them was good and never caused us any trouble.
No real match was made, but 4 or 5 families might adopt in the future. Most of the future adopters that day visited ARK before.
Thanks to the supporters and volunteers for helping us again this time!!
We hope this adoption event will bring our animals happiness in the near future☆
スポンサーサイト
| PR/Event | 13:39 | comments:0 | trackbacks(-) | TOP↑