2011.08.30 Tue
Graduation soon?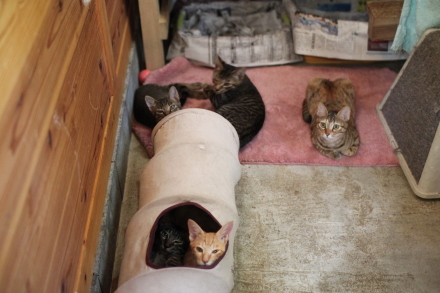 Oh?
Guys in kitty kindergarten.
Sorry for bothering. Taking a nap after breakfast?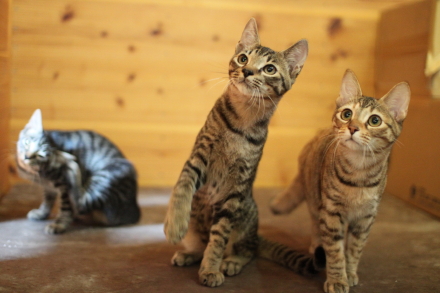 You wanna play,
Ma-chan
and
Char
?
Come join us, sleepy boy
Kabosu
!
Friendly and aggressive kittens found their new families much before.
But you shy guys did not have chance to get yours.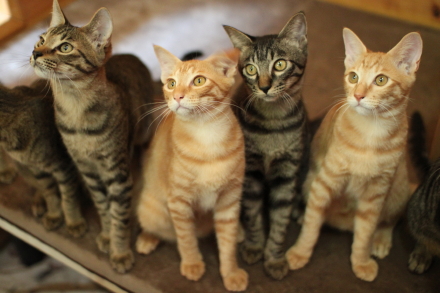 Thanks for coming all together!
You really should do the same when future adopters visit us, okay?
You need to make extra appeal as you all look alike…
You guys got spayed/neutered around your 2months old,
and were supposed to be adopted in your baby age.
But you all grew up and the room is too small for you now.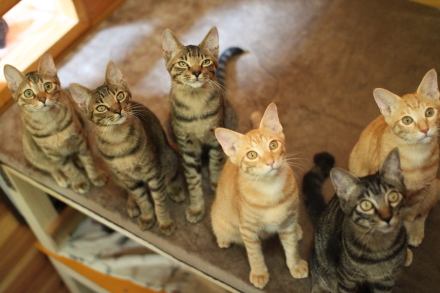 Well, we don't have so many future adopters for cats,
Staff members are worried about you all. That is why I'm here today.
If your cute pictures are uploaded in the blog, some more people would come to see you in this countryside in Osaka…?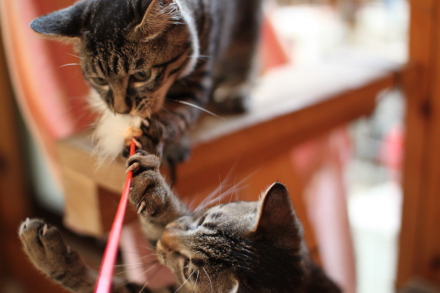 Oh, yes!
That's the way! Let me shoot you actively playing together!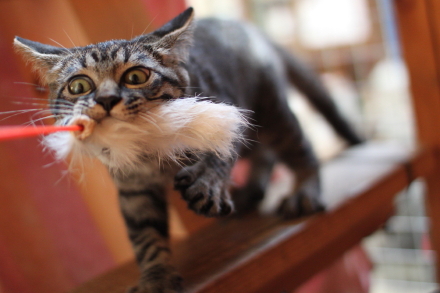 Wow, wow!
Kuku
, that is a bit too much.., don't you think??
スポンサーサイト
| Cat | 10:22 | comments:0 | trackbacks(-) | TOP↑