2008.07.31 Thu
Towards ARK's Dream: The Building of the ARK Sanctuary
Have you seen the news about the ARK Sanctuary?
Last week, I went with Ms. Oliver and was finally able to see for myself the land we'll be using for the Sanctuary. There's something that didn't totally click when I had only been able to see the map and plan of the area. Finally after being able to walk around and see the area in person, my true feelings bubbled up.
What a wonderful thing it will be when we finally are able to create a save haven for abandoned animals here. By building a place that fits our ideals, similar to the shelter we visited in England, we might even be able to make a change against all of the problems pets in Japan currently face.
But bearing in mind our current financial resources and shortage of staff, would we really be able to manage this place? I can only think of things on this very basic level, so I end up feeling hesitant and uneasy.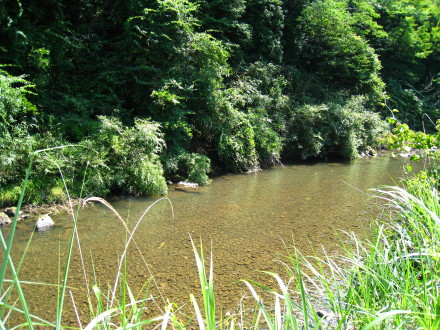 We hope that our dream can become a reality soon, with the help of financial contributions from many people, corporations and other organizations. For now, we'll just do what we can on our own.
What we can do now on our own... That is, continue to take care of all the animals at ARK now and try to find more homes and happiness for them as soon as possible!
スポンサーサイト
| 未分類 | 16:28 | comments:0 | trackbacks:0 | TOP↑